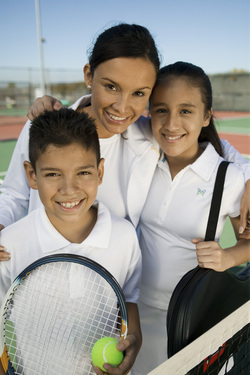 Parent's Page
Have you ever wondered...
• How to define your role?
• What to do when your child behaves poorly at a competition?
• How to talk to your child about disappointments?
• If there is there such a thing as a "good push"?

Get answers to these questions and more at the
The Winning Sport Parent
Seminar or Online Course
The live session may be added on to any program, as part of an association meeting, or one fun night (with adult treats like wine and cheese). Also watch for seminars in your neighbourhood or go ahead and
request one
in your area.
---
---
---
What parents have to say:

"Thank you for adding to my repetoire of coping skills! I learned a lot from the information you presented and the resulting conversation amongst the participants. I will in turn do my very best to adapt the advice and give my daughters the best support I can. You made it very easy to express thoughts and see things with a fresh eye"
Dana, Airdrie

"Thank you so much for great information on how to be a better sport parent. It is a tough job, but I feel better equipped!"
Jan, Calgary

"And here I thought I knew what I was doing! Thanks for a great class, great ideas. I think my son is really going to benefit and so am I."
Kurt, Calgary

"As a coach it really helps me to connect with my students. As a parent I learn how to talk with a more positive attitude. It's good to get some tools to work with in my lessons to help focus on their goals. Thank you very much!"
Simone, Airdrie

"It was of great benefit to hear that I am not the only parent struggling with the challenges of my daughter and her need to achieve. Thank you for enlightening me. I look forward to putting these new 'tools' to the test."
Joy, Airdrie